Postcard Reverse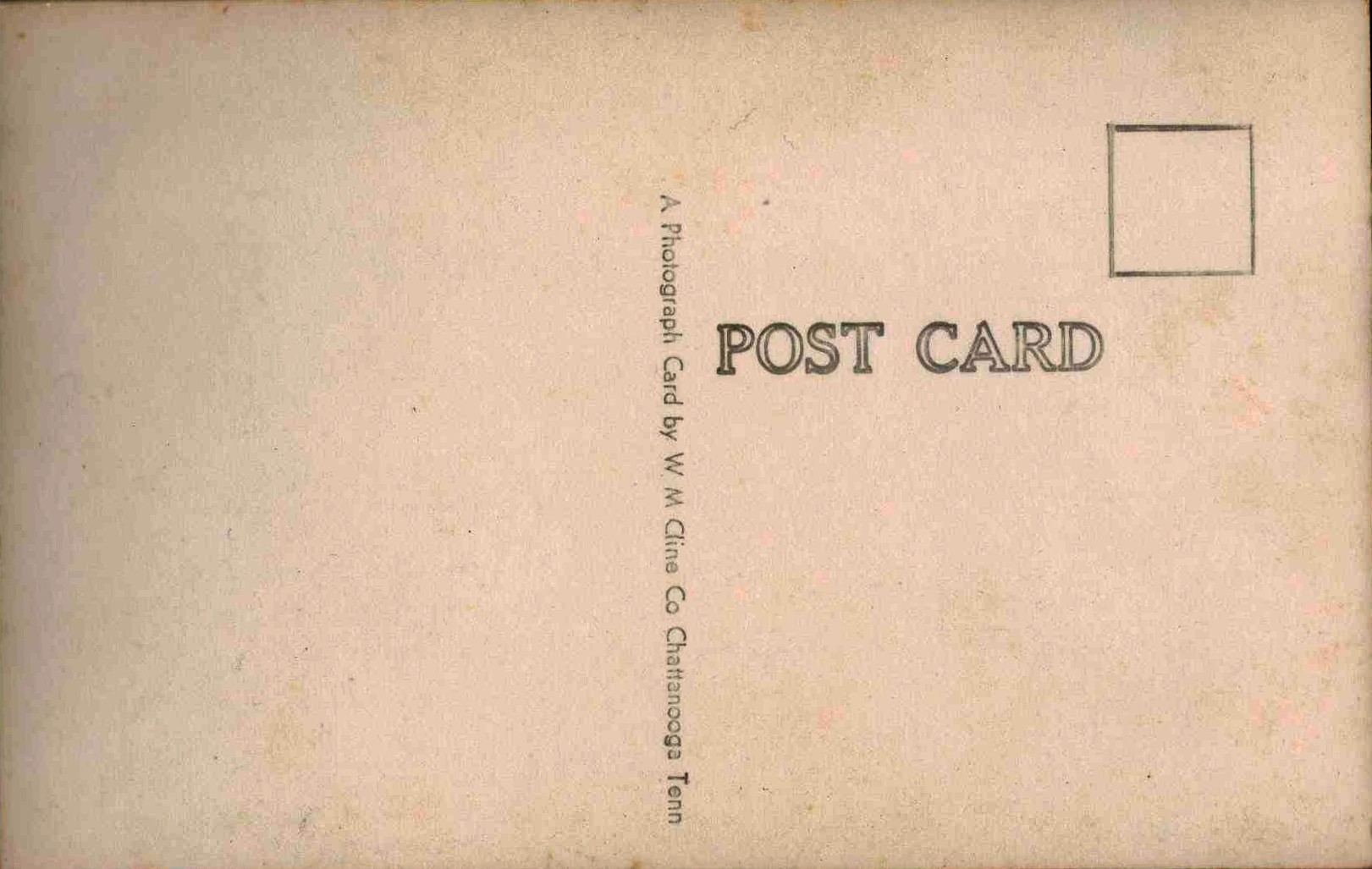 W. M. Cline Company
When it comes to extreme rarities, collectors who regularly comb eBay and other online auctions for sports memorabilia are sometimes confronted with thorny questions about the source of an item and date of issue. These questions can usually be answered, but only as a result of patient research.
Such was the situation with a circa 1940s W. M. Cline Company Carlisle Indians postcard, featuring the entire team and their coach, basking in the glow of a November 11, 1911 victory over Harvard, which the school took by an 18-15 score. Included in the frame are not only Jim Thorpe, but coach Glenn S. "Pop Warner, the Carlisle coach.
Research conducted over the course of several weeks reveals the photo to be the work of a Carlisle commercial photographer named Gustave Hensel.
Photo Curator Richard Tritt of the Cumberland County, Pennsylvania Historical Society (CCHS) indicates that the Harvard victory shot was probably taken during the same session that produced their official Carlisle team photo.
"The team photo does not include Warner," Tritt said. "It shows only twelve players and no dog. The captain holds a football but it is not marked with the Indians/Harvard score. I would guess that this second version was actually the official team photo and the Harvard version was taken after the victory."
An image of the Harvard version was donated to the CCHS by the local Jaycees while the original hangs in a Carlisle, Pennsylvania clothing store.
When a postcard version of the Harvard victory photo first appeared on eBay, the seller knew few facts about its origin.
READ THE FULL TEXT OF THIS STORY IN THE AUTUMN, 2008 ISSUE OF Gridirion Greats!