1960 Dallas Texans Branch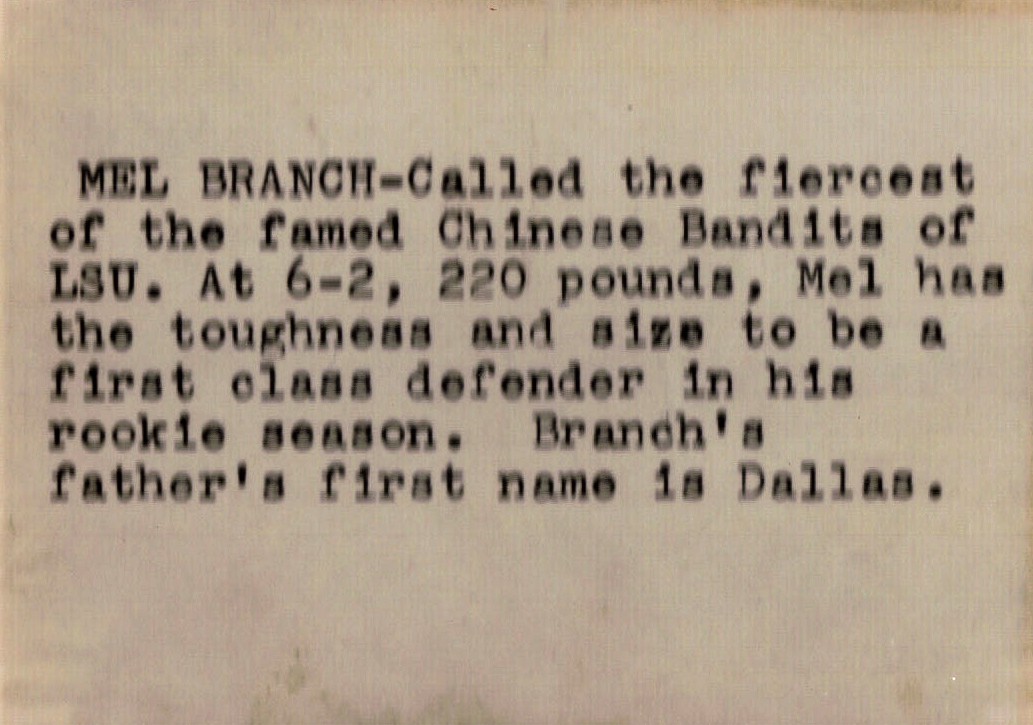 Reverse
Enter The football card hobby is replete with examples of little-known and minor issue items, many of which are slowly but surely coming to the attention of mainstream collectors. An excellent example is the 1960 Dallas Texans 7-Eleven set, released by the convenience store chain in the greater Dallas-Fort Worth metropolitan area during the autumn of that year.
This unique 11-card set is exquisitely rare and is eagerly sought after by advanced hobbyists, who rightly regard it as something truly special. Besides the extreme rarity of the various cards in the set, they represent a pivotal time in the history of the professional sport, when the American Football league and the National Football league were competing head on for the affections of fans.
The settled, established nature of the professional league that we know today has its roots in the early to mid 1960s and 7-Eleven's Dallas Texans set is a remarkable reminder of how much things have changed since this historic offering appeared.
READ THE FULL TEXT OF THIS ARTICE IN Collecting Vintage Football Cards!